The Faculty Welcomes New Fellow from Hong Kong - Meet Prof Chun Hung Chu
7 October 2021 3:09pm

Back to News Home
We have recently welcomed a new Fellow from Hong Kong, Professor Chun Hung Chu, who is a Professor and Associate Dean of the Faculty of Dentistry at Hong Kong University, President of the Asian Academy of Preventive Dentistry and the Vice-President of ConsAsia. 
Professor Chun Hung Chu is the Immediate Past President of the South East Asia Association for Dental Education. He is a Master of the Academy of General Dentistry and received the Lifelong Learning and Service Recognition award. He is also a Diplomate of the American Board of General Dentistry and a Fellow of the Royal Australasian College of Dental Surgeons. Professor Chu has published more than 250 papers and received grants of more than £6.5 million to conduct his seminal research.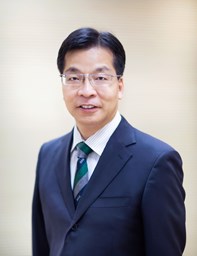 " I am honored to be a Fellow of the RCSEd Faculty of Dental Trainers. I believe that online dental training enables the internationalisation of dental teaching and training, and allows not only students but also teachers and trainers to understanding teaching and learning in different countries worldwide."  - Prof Chung Hung Chu   
To learn more about the Faculty of Dental Trainers and the Royal College of Surgeons of Edinburgh, visit our College website.