FDT welcomes its first Fellow from India
22 September 2020 10:28am

Back to News Home
The RCSEd Faculty of Dental Trainers (FDT) has recently welcomed its first Fellow from India, Dr Prabhu Manickam Natarajan, due to his sustained contribution to Dental Education.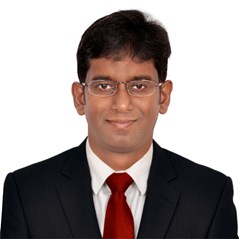 Dr Manickam Natarajan is a graduate of the Sree Balaji Dental College and former professor of Periodontics at the same College. He completed his PhD in Periodontics at the Bharath Institute of Higher Education and Research in India, being one of the few dental professionals to have obtained a PhD in Periodontology from India. As well as his involvement as a clinical trainer, examiner, and educational supervisor, he has also edited international dental journals and written five books in the field of Dentistry. He is currently working at the University of Science and Technology of Fujairah (United Arab Emirates).
We spoke with Dr Manickam Natarajan and learned more about his involvement with the FDT as a Fellow.
What motivated you to be part of the RCSEd's Faculty of Dental Trainers?
For me, this is recognition for my achievements so far and commitment to the field of dental education, and I believe that the finest dental training and education is required for good patient care. As I have been teaching and practising dentistry for more than seventeen years, I felt that it would be an honour to be recognised by the Royal College of Surgeons of Edinburgh, which is one of the premier dental institutions in the world. It is a privilege to be a part of the FDT and I would love to contribute to the continued growth of excellence in dental education and the promotion of safe patient care through my engagement with the FDT.
What are the main training and educational activities that you are involved in?
I am currently involved in teaching the Periodontics courses for the DDS program and have taught for the BDS, DMD and MDS programmes and was also involved in undertaking and supervising research in Periodontics."