RCSEd Dental Ambassadors on COVID-19: How the Outbreak is Affecting Dental Societies
15 April 2020 3:42pm

Back to News Home
With the COVID-19 situation changing daily, Universities and Societies are constantly reviewing the latest guidance and adapting their work and safety measures to provide the best support to their students and members.
We caught up with our RCSEd Dental Ambassador Fiona Ellwood BEM, who is a Subject Expert at Bangor University, GDC Education Associate and Registration Panel Member and External Examiner at University West of Scotland. Fiona is also a member of the Executive Board Member Society of British Dental Nurses and Vice President of British Society of Dental Hygiene and Therapy. She shared with us her experience with the challenges presented by the COVID-19 outbreak and how her teams are working to adapt to the new situation.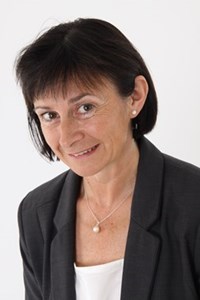 How has the Covid-19 affected your daily work and students/members that you support?
"In terms of Bangor University our current work load has continued, but it has been channeled to online working. We have developed videos to provide a support network for DCPs and an FAQ board, working closely with the Chief Dental Officer and the Deputy Chief Dental Officer.
In terms of the Society the workload escalated beyond recognition. We opened up the helpline and and the advice line to 7 days a week 24/7 and we have had to introduce a triage process. We have dealt with employment issues, challenges around furlough and lay off and mixed practices, the differences across the 4 Nations and we have seen a huge serge in stress and anxiety calls. Most driven by uncertainty and no income coming in to meet bills. We have needed to be adaptable and flexible and reactive to changes as they have come to the fore. The impact on our team and the the membership has been huge and of course we developed a 'turn nobody away in difficulty policy'.
We set up the 'Act of Kindness' initiative and more recently the 'wobblespace' for deployed DCPs, so it has been full on. The Society have also written formal letters and responses to key stakeholders on several matters to gain better understanding."   
What measures is has the University and the Society taken to contribute to increased standards in care and hygiene?
"The University has stayed abreast of the changes from Welsh Government and supported workstreams. The Society are fortunate enough to have Prof Andrew Smith on board and he has been providing general advice. Further more, they have been following local guidance and that distributed by the regional CDOs."
How is the dental team adapting  during the COVID-19 pandemic and what are the main priorities established during these difficult times?
"The dental team have found this very challenging with mixed messages and the speed in which information has come out, how it has been distributed, the variation in timings and differences. It hasn't been helped by social media scaremongering and mistruths. 
Bangor were intuitive in setting up a help hub via the All Wales Faculty of Dental Care Professionals and an FAQ page on the website, the CDO has worked very closely with the Faculty to ensure this functioned well. 
From the Society perspective there have been a number of key areas that have been attended, but the priority was mental health and well-being.
Position of dental activity
Defining urgent care
Working with aerosols
PPE – lack of it
Financial challenges
Lay-off and furlough
Mixed practices
Dental Nurse Students education and examinations
Deployment
Anxiety of deployment
The Society have a big push on mental health, stress and anxiety and the 'it is ok not to be ok' and the 'wobblespace' campaigns as well as the 'Act of Kindness' initiative.
Finally they have contributed in bringing the DCP groups together to deliver free ECPD as a gift to colleagues in hard time. I have personally been in many webinars."