Faculty of Dental Trainers Celebrates 100th Member
10 August 2017 2:00pm

Back to News Home
The Faculty of Dental Trainers (FDT) is pleased to have recently welcomed its 100th member since its launch a year ago.
Launched in August 2016, as a sister faculty of the already renowned Faculty of Surgical Trainers, the FDT was established by The Royal College of Surgeons of Edinburgh to promote the role of the dental trainer. The Faculty aims to recognise achievements and excellence, and ultimately to enhance the quality of patient care.
Membership to the Faculty is open to all those in the UK and internationally who have an interest in dental training, regardless of Royal College affiliation, providing evidence can be given of the appropriate level of involvement. Members and Fellows are awarded the post-nominals MDTFEd and FDTFEd.
Commenting on the benefits of joining the Faculty of Dental Trainers, 100th Member, Consultant in Special Care Dentistry Ms Najla Nizarali said: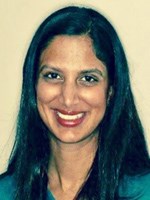 "I believe that a high standard of training and education is fundamental in producing excellent clinicians and high quality patient care, therefore, when I first discovered the Faculty of Dental Trainers, I was keen to be a part of it.
"Through this Faculty, I hope that we will be able to bring together both recognised and less recognised dental trainers, so that ideas can be shared and excellence promoted. Not only does this promote our profession and sub specialities, it provides a forum to recognise achievement and share learning points.
"I look forward to working with other dental professionals and to further enhance dental education and training nationally." 
To find out more about joining the Faculty of Dental Trainers, click here.